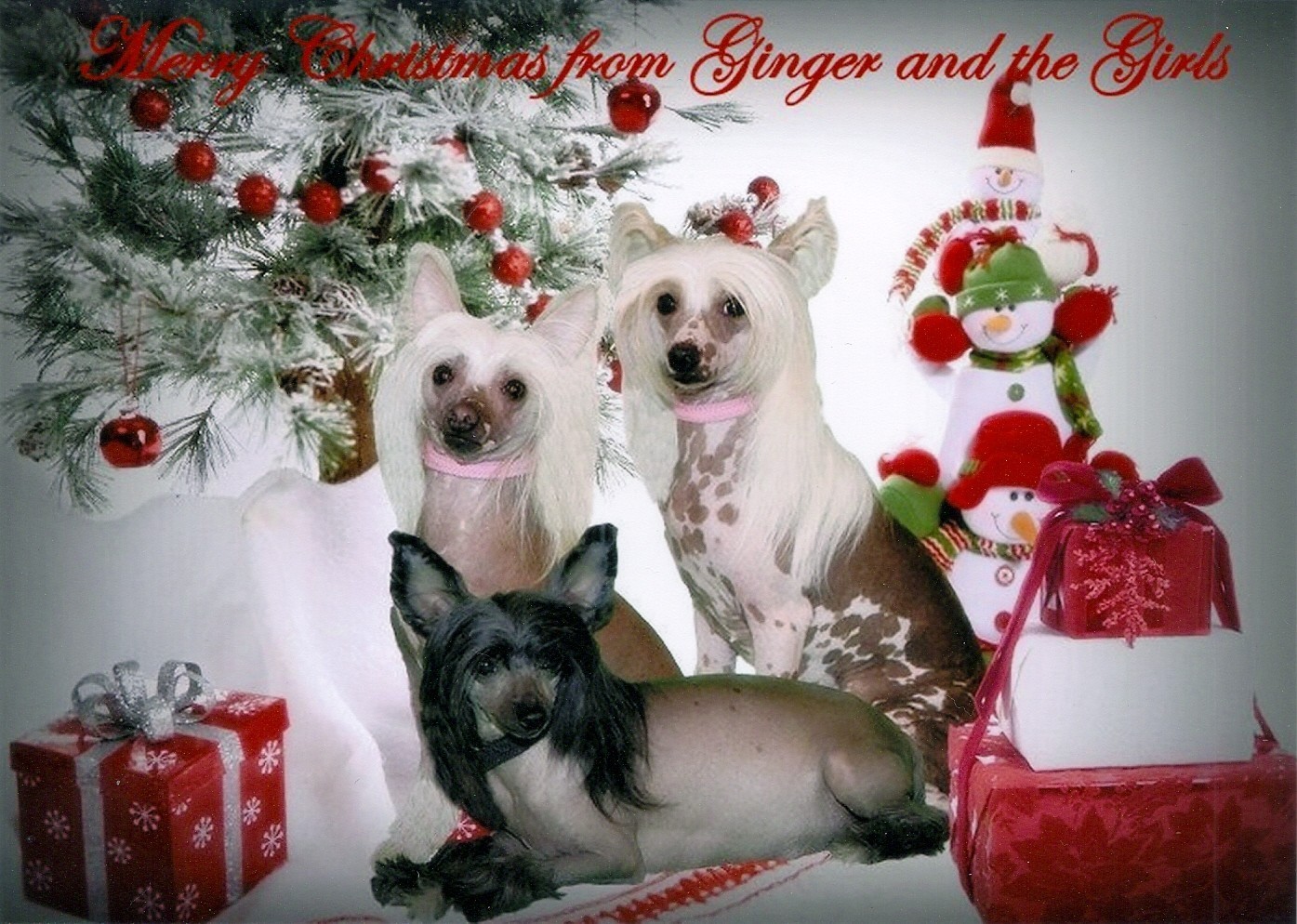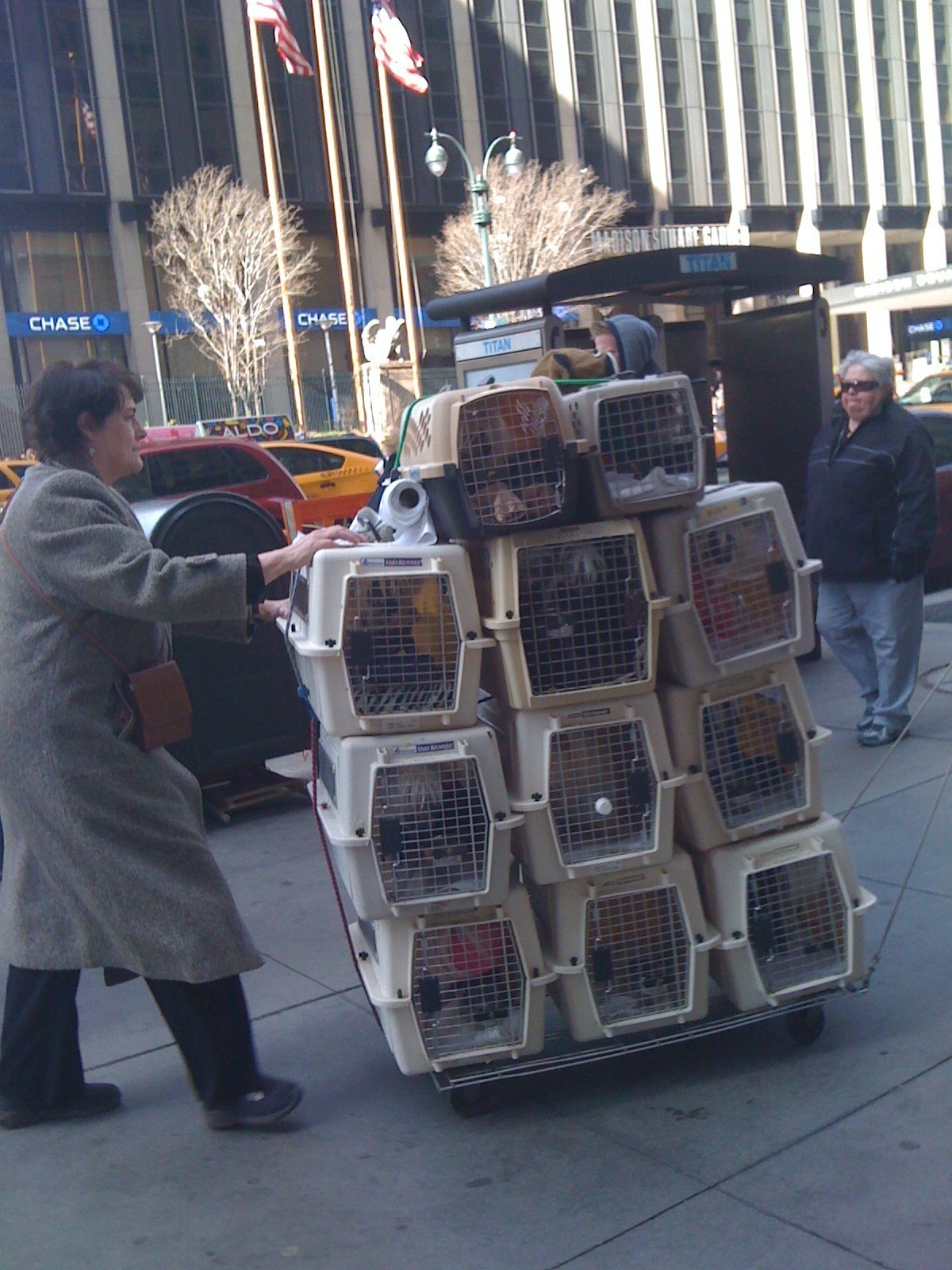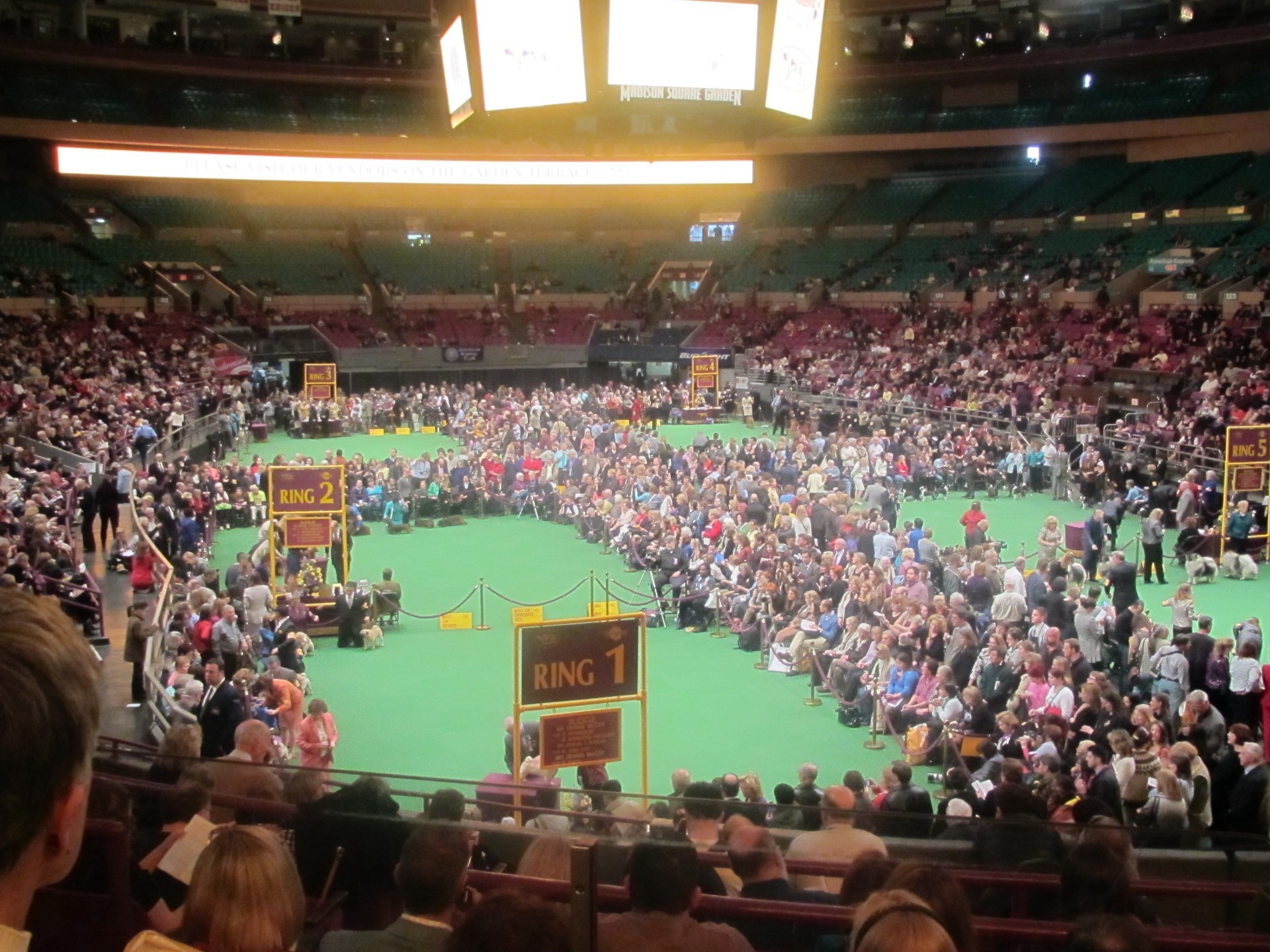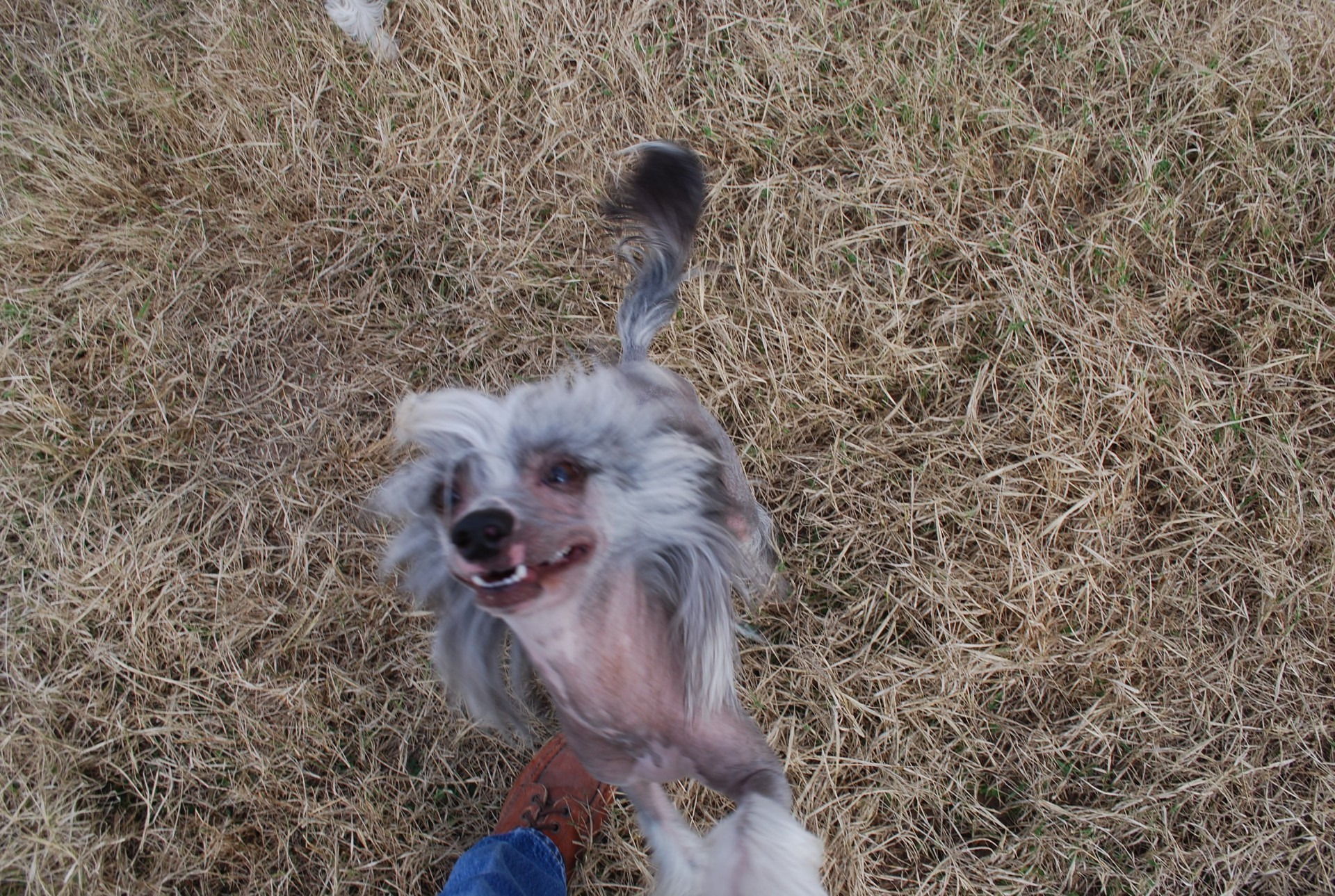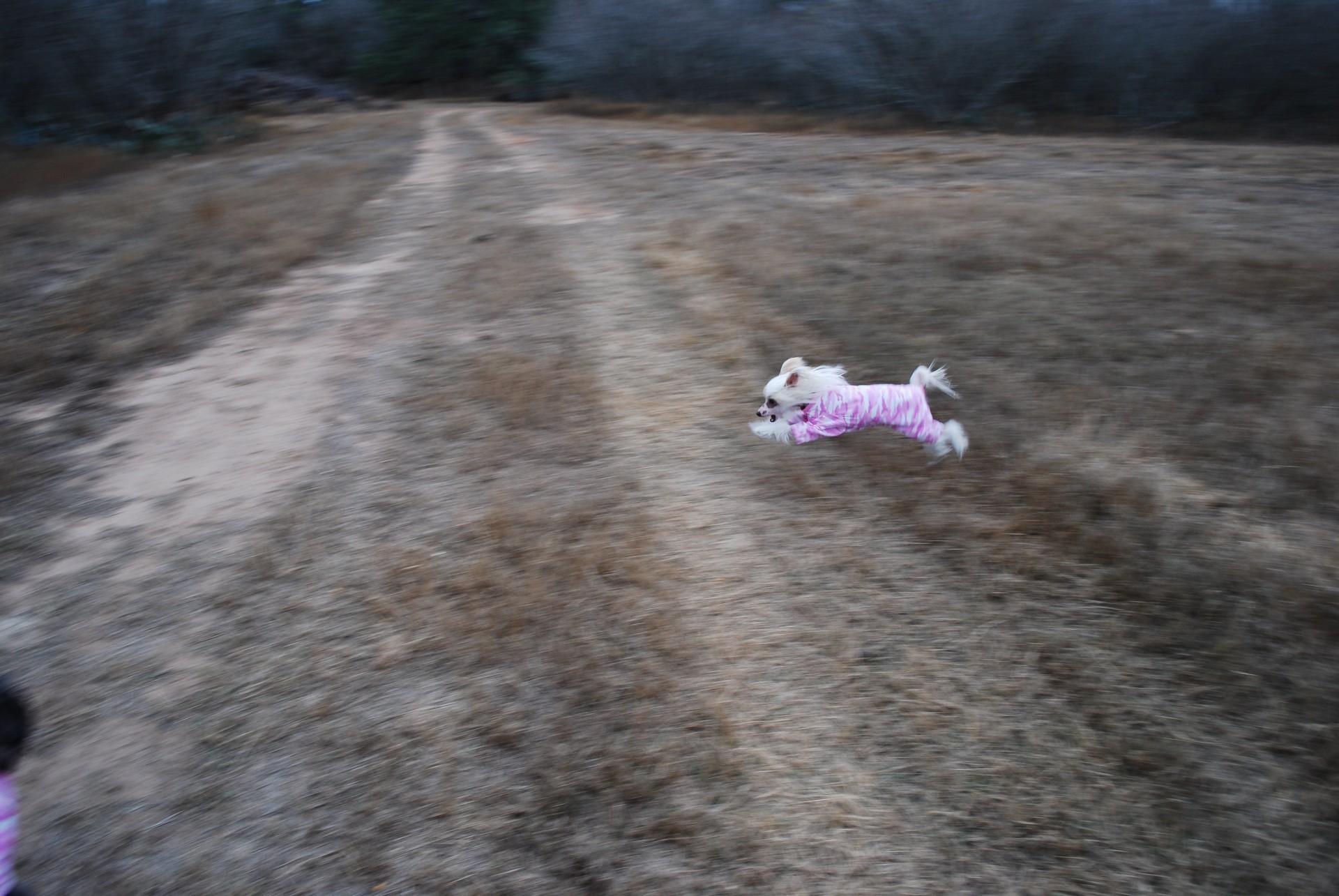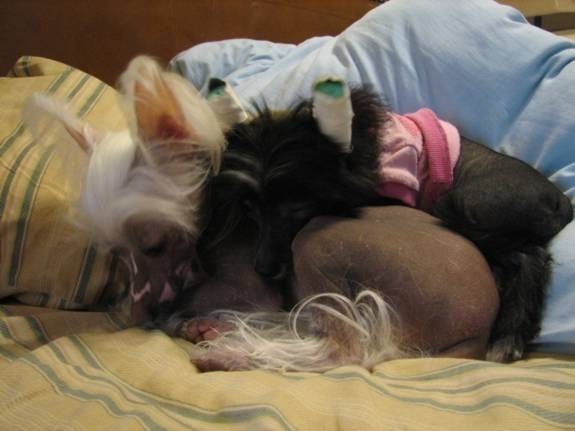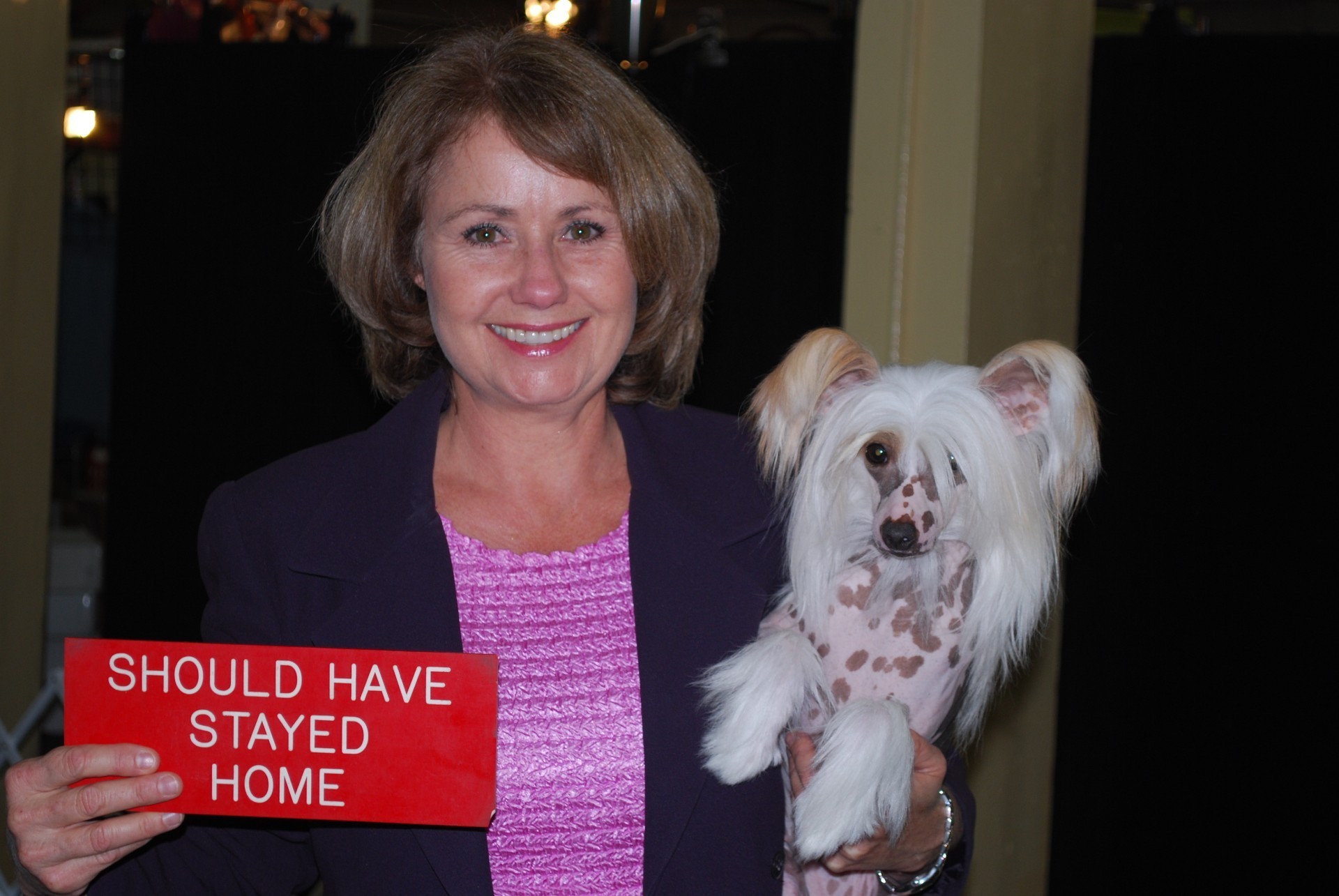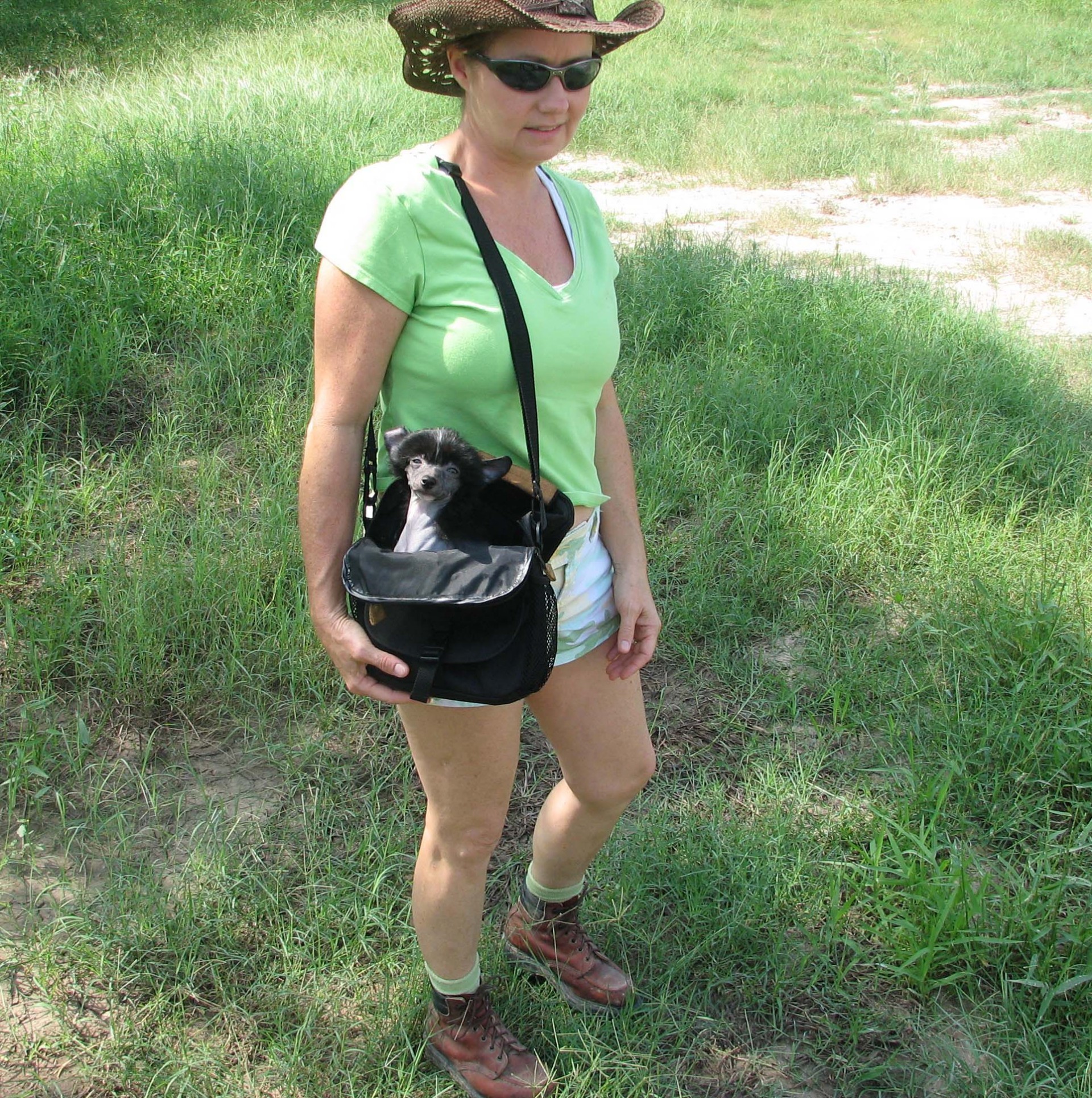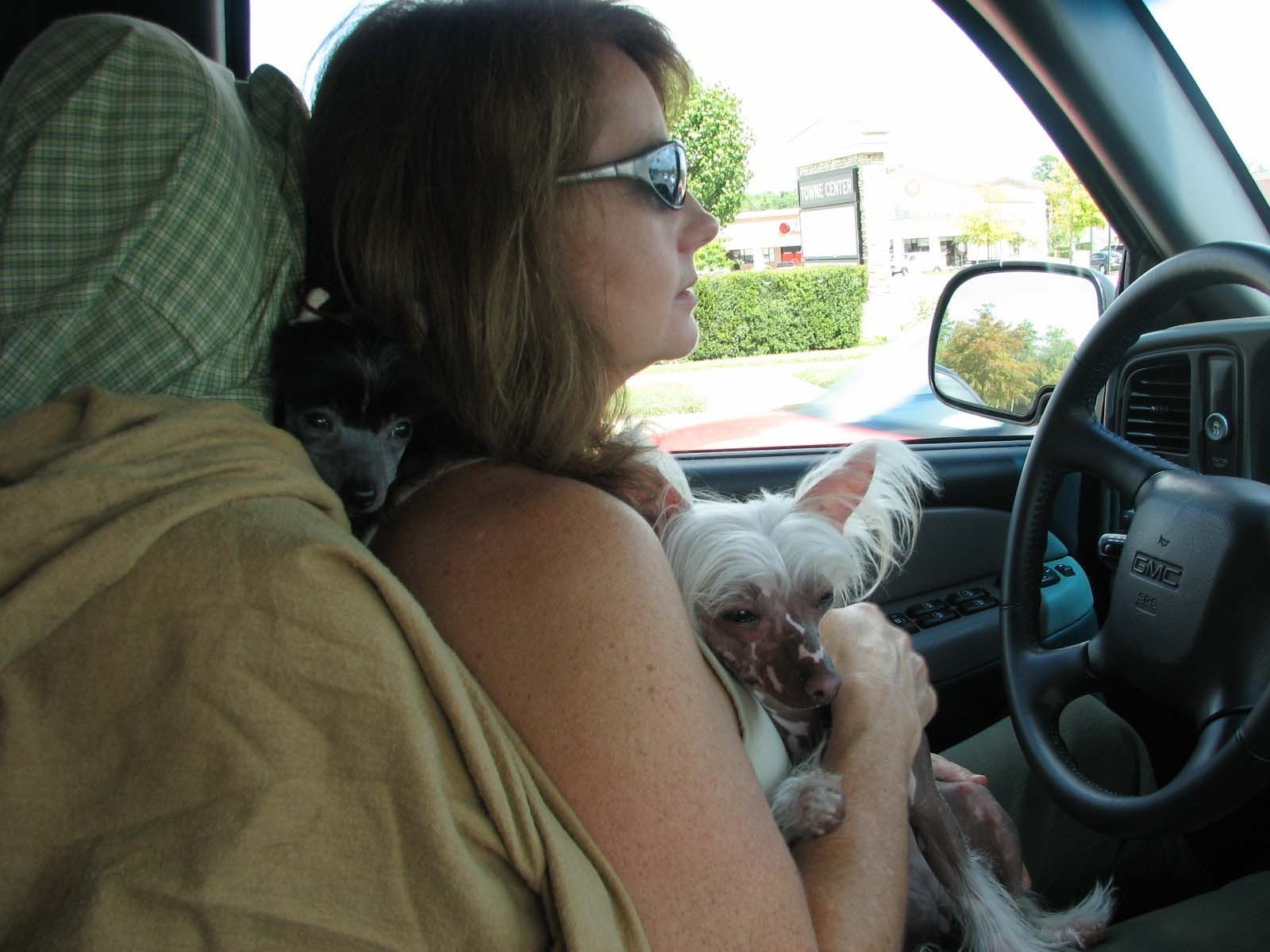 Westminister showing in the Garden. Thanks Arlene for
so much fun visiting & doing the shows.
Parfait, such a silly happy girl.
Picture taken just before Cher had her puppies.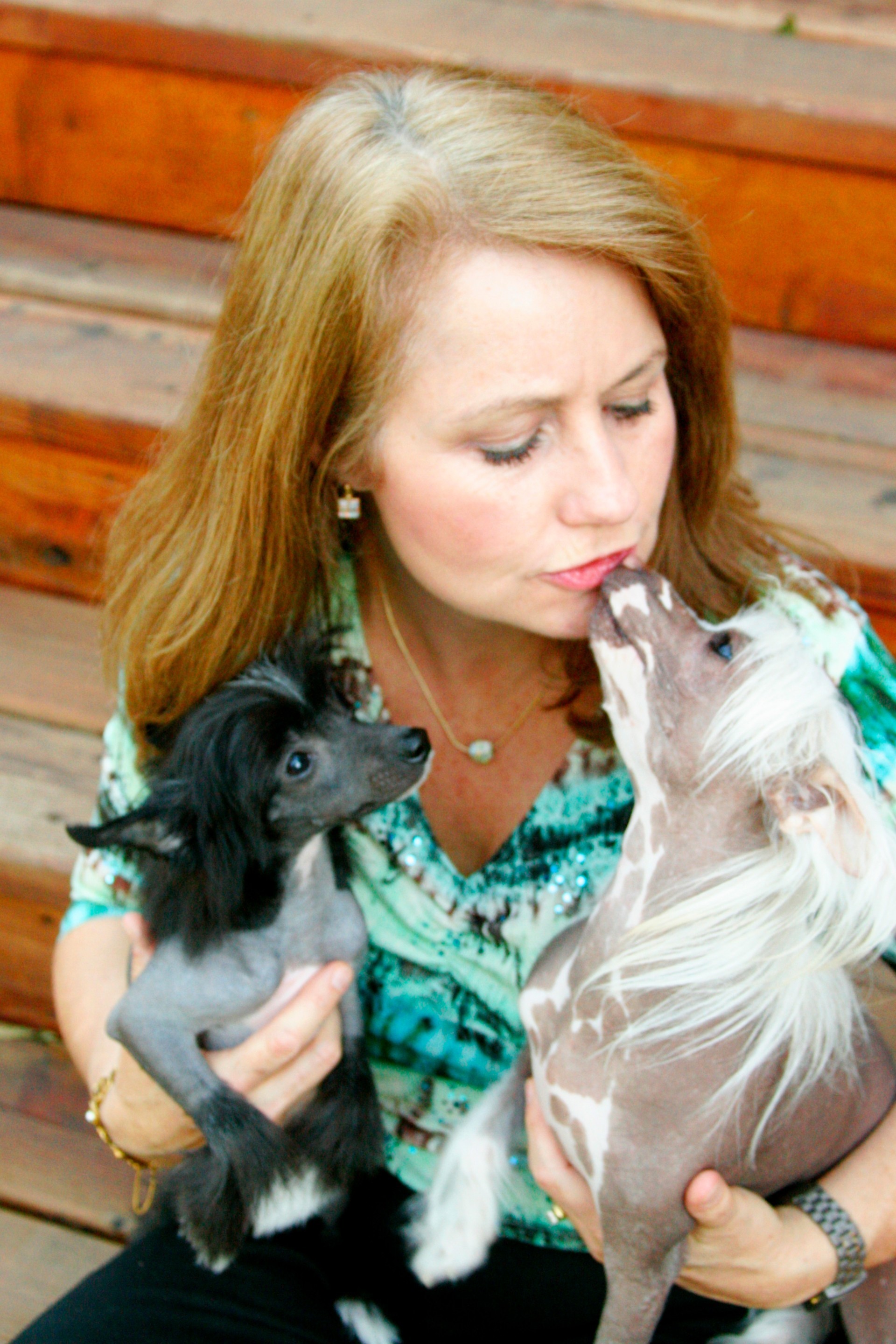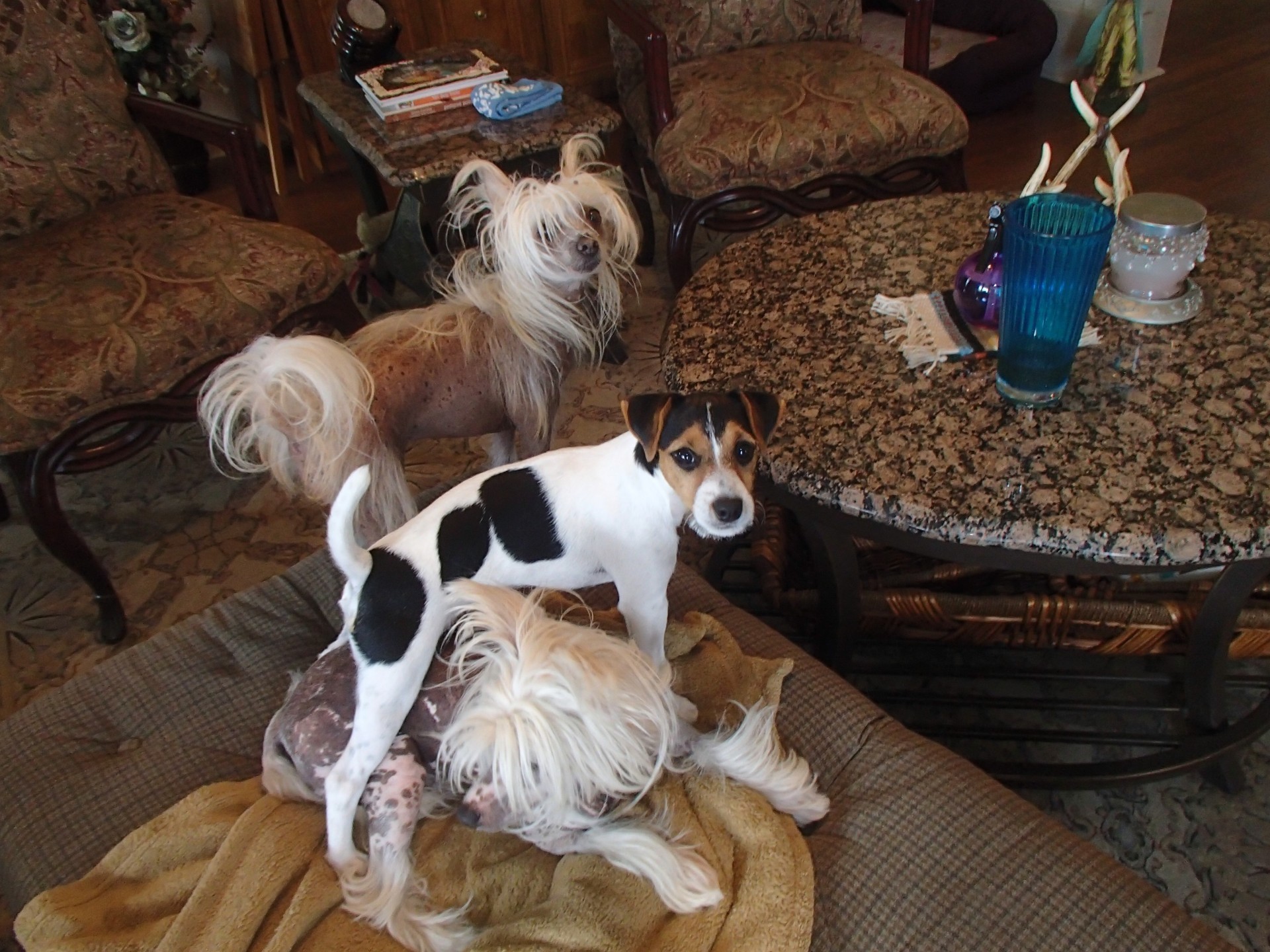 Do you think I look like my sisters?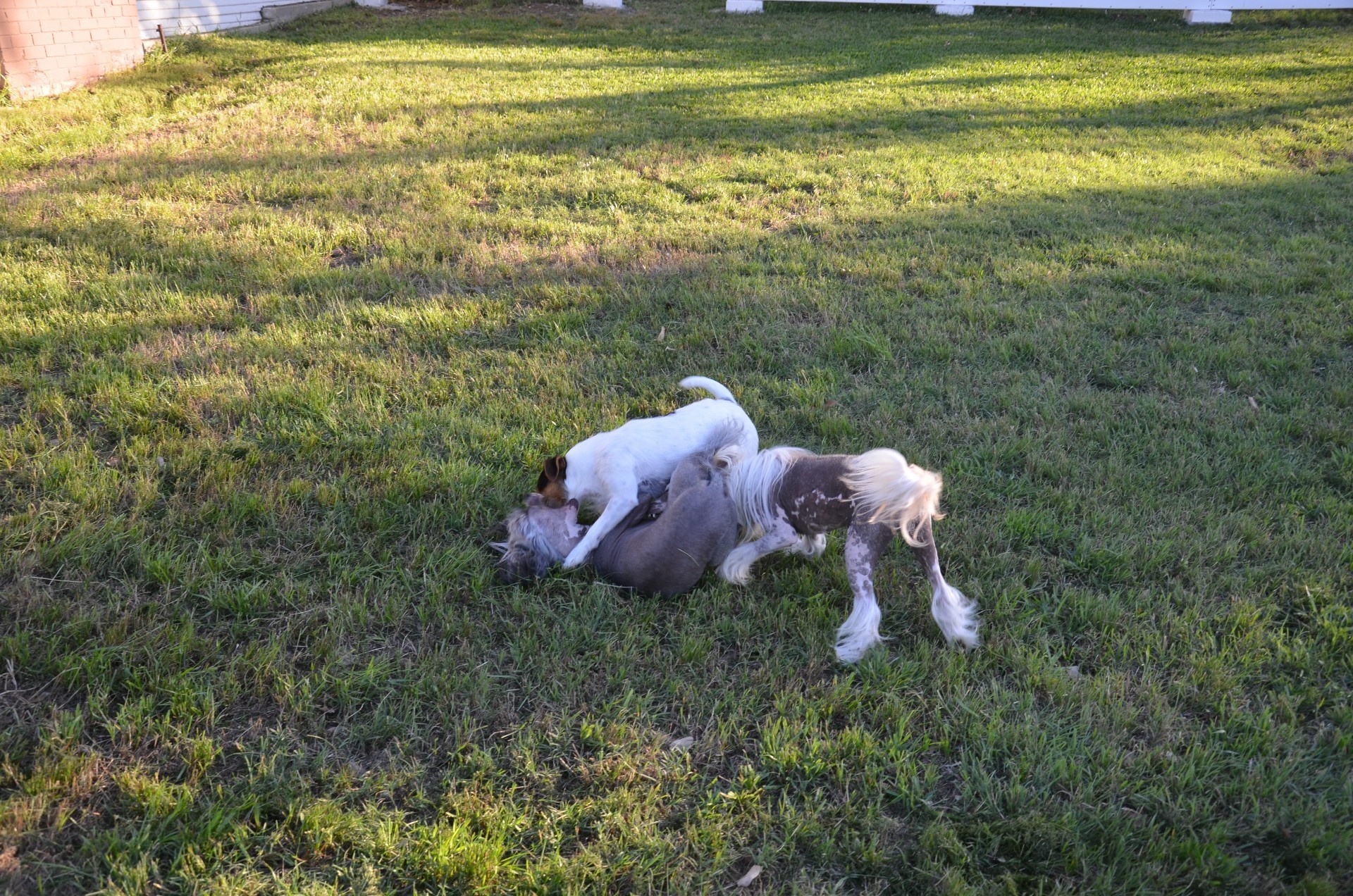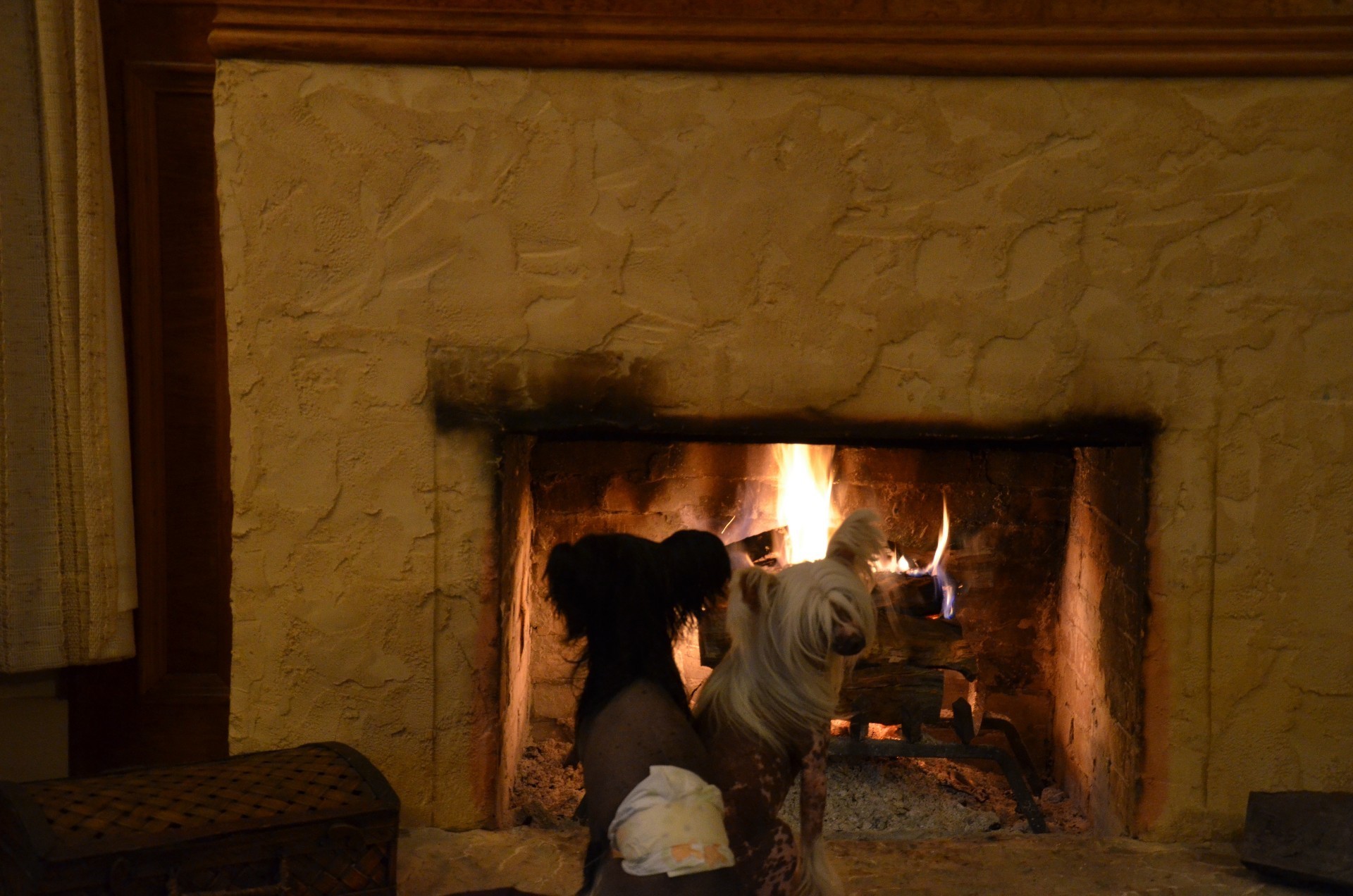 People who don't know crested will wonder what the heck is in Cher's ears. It is a way of helping the ears stand up straight. Some breeders do it multiple ways, & some don't do it at all. I was new & the her breeder taught me. Cher's ears curled back till she was 7 months old. I had quit taping them long before that. Finally they just stood up on their own. Her puppies never needed their ears taped, not one day. Look at the puppy pictures.