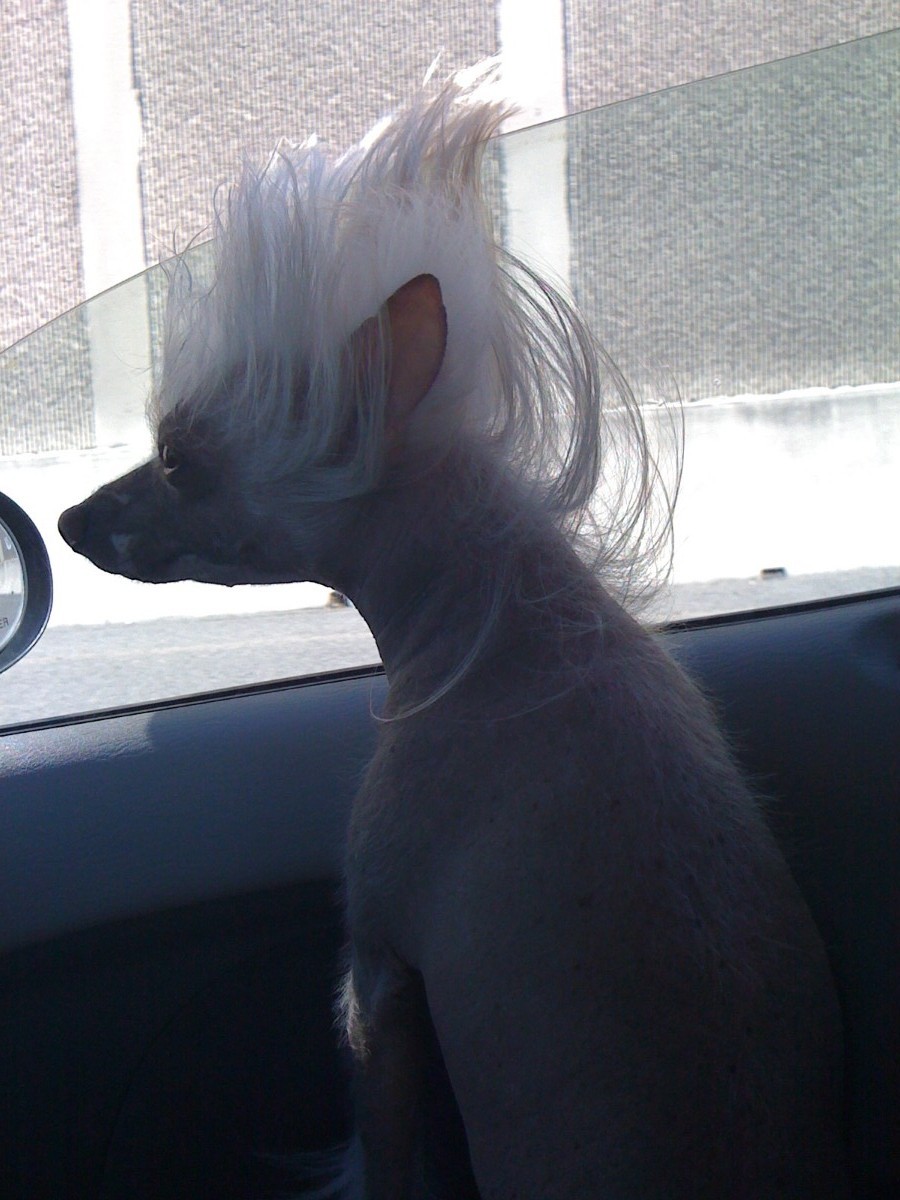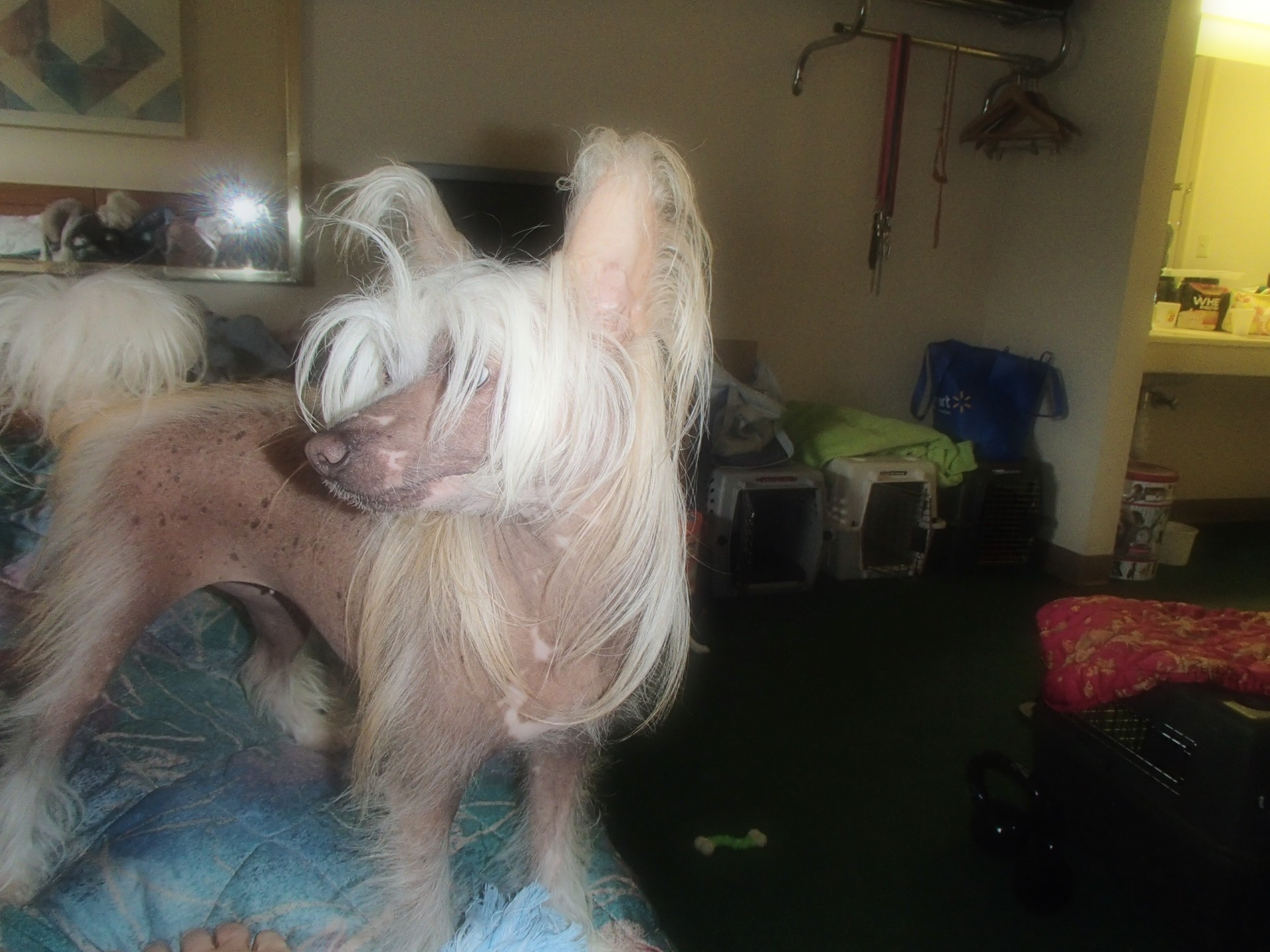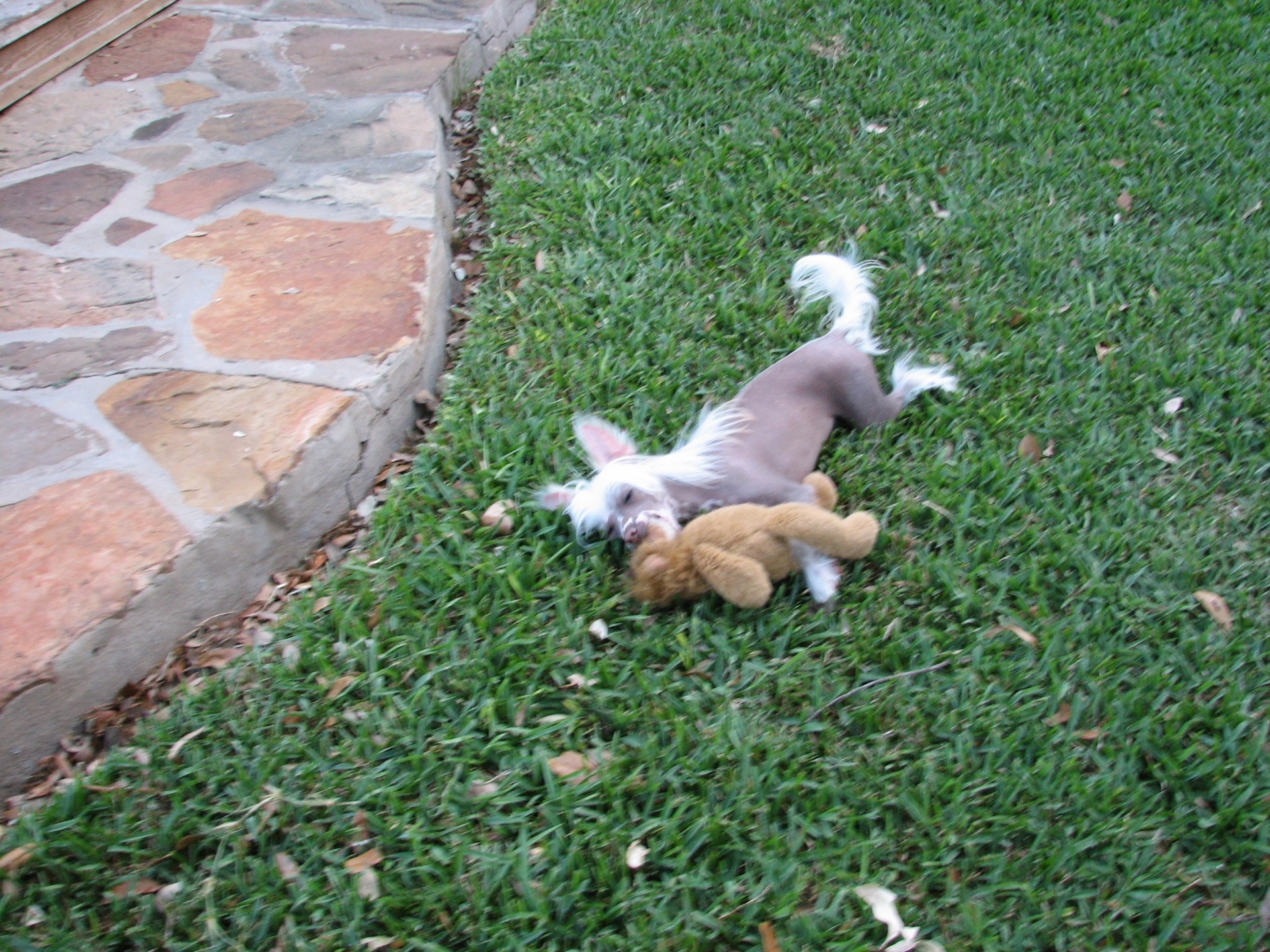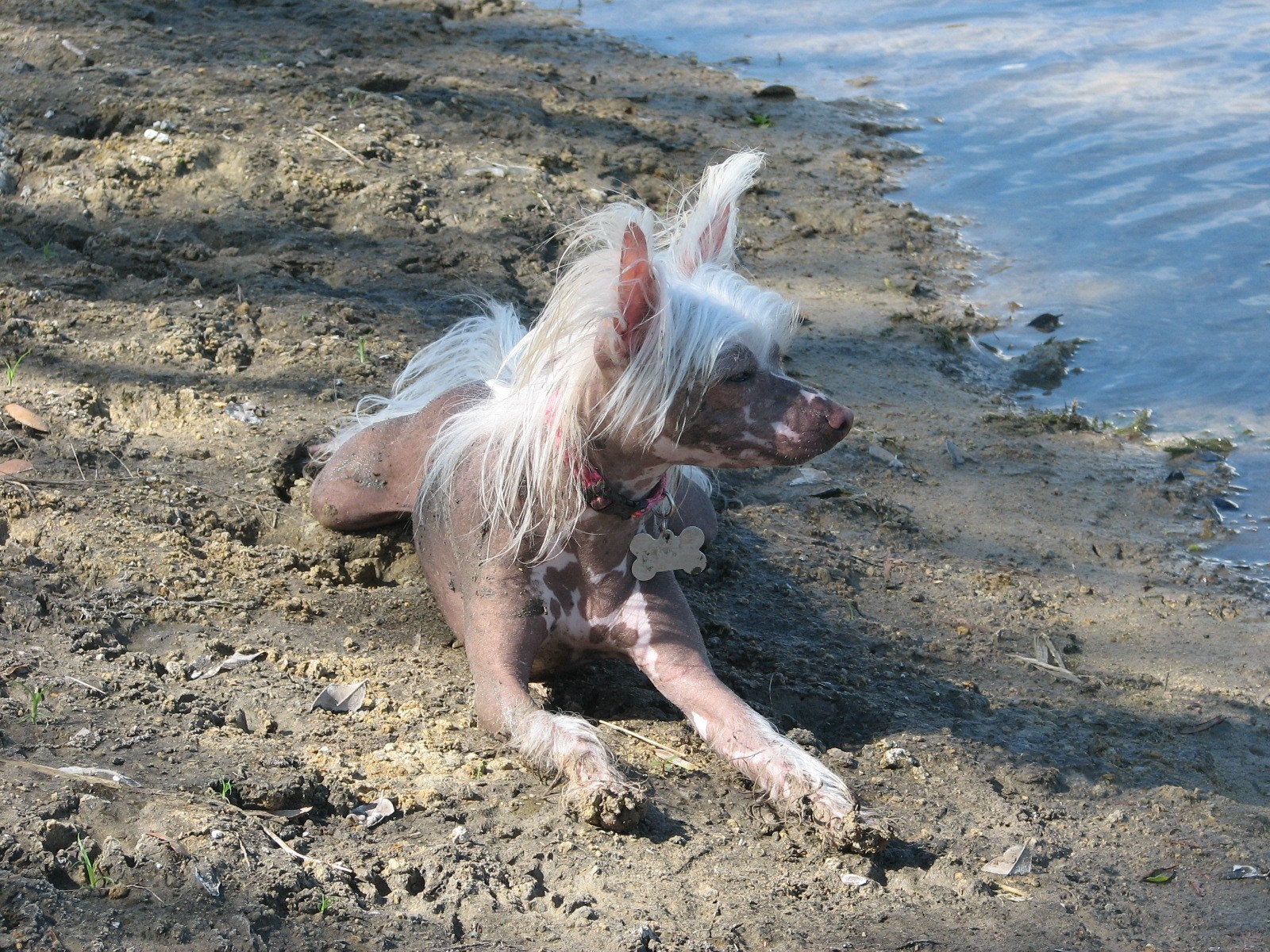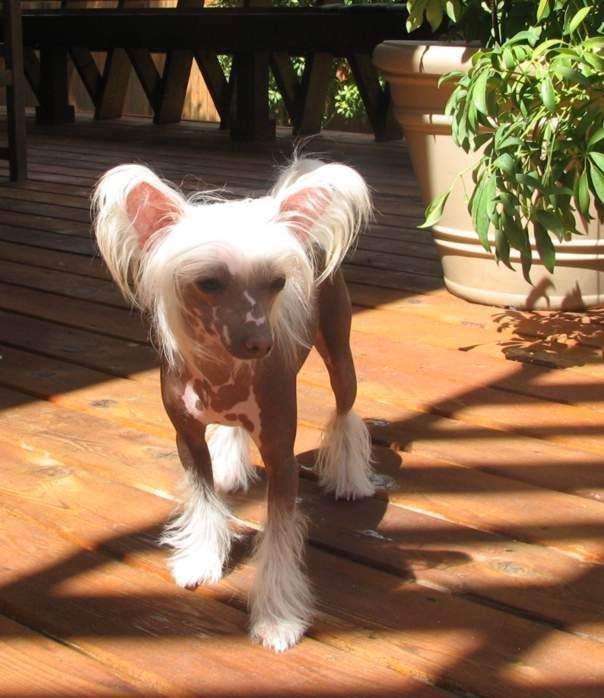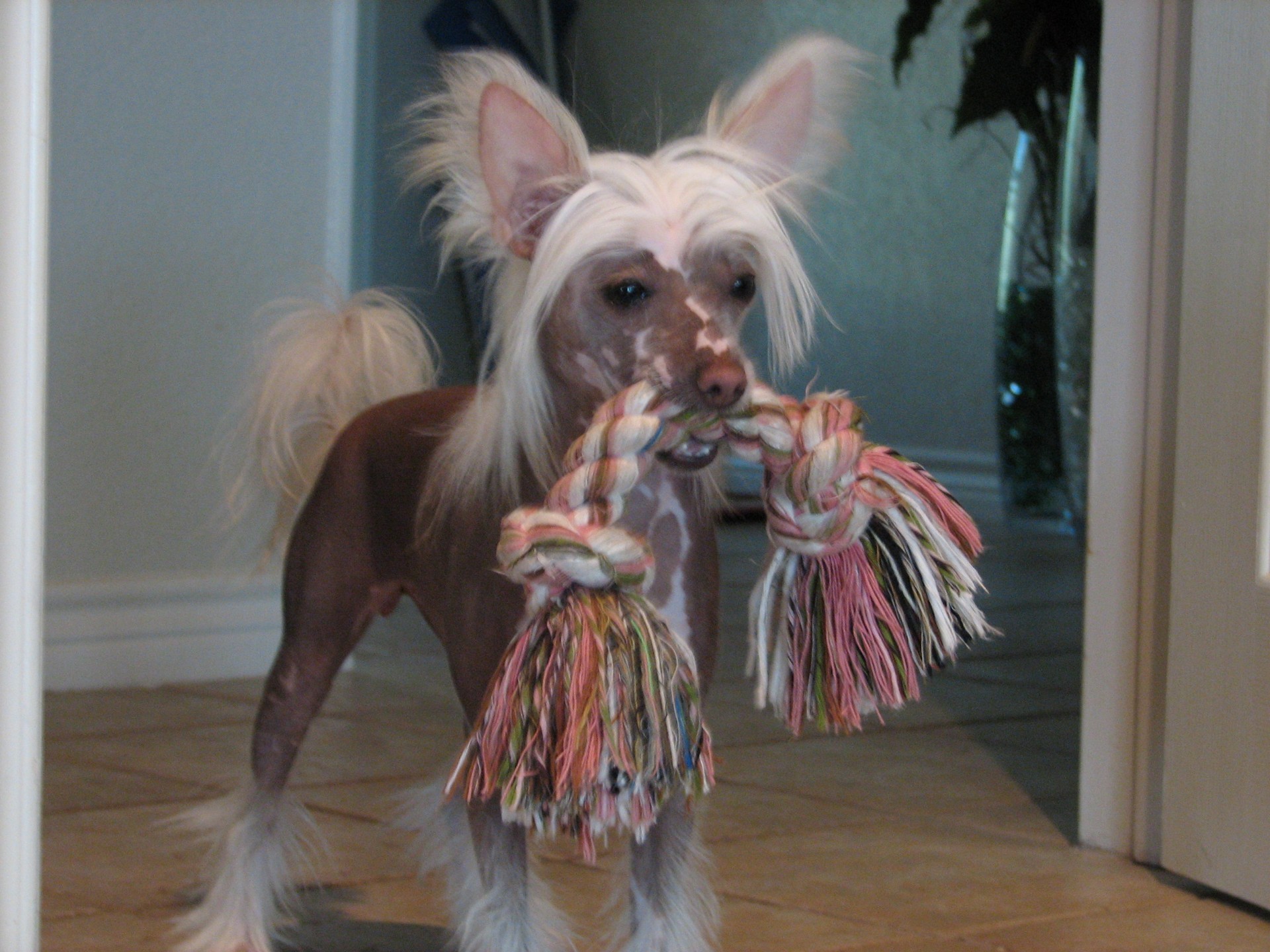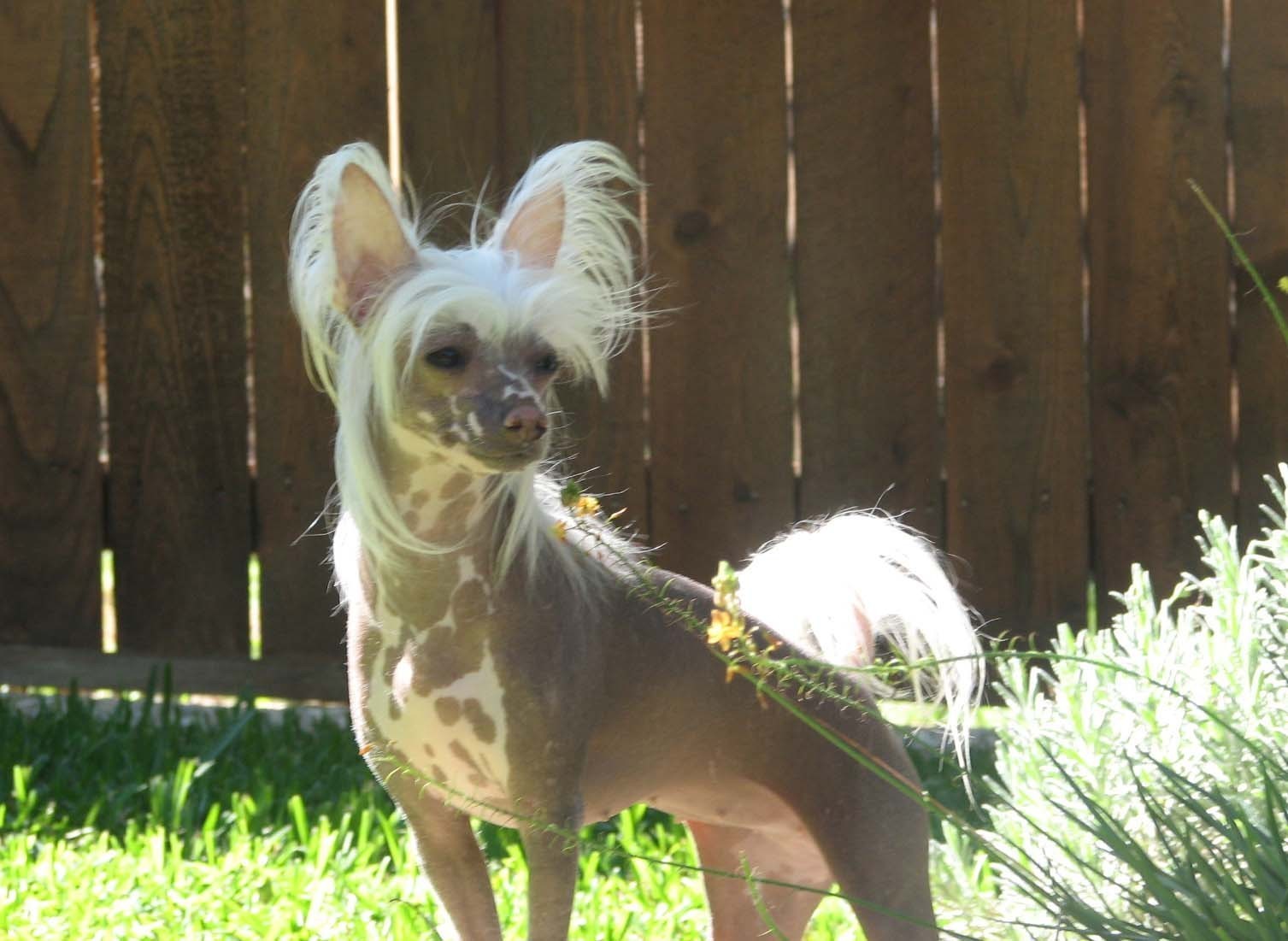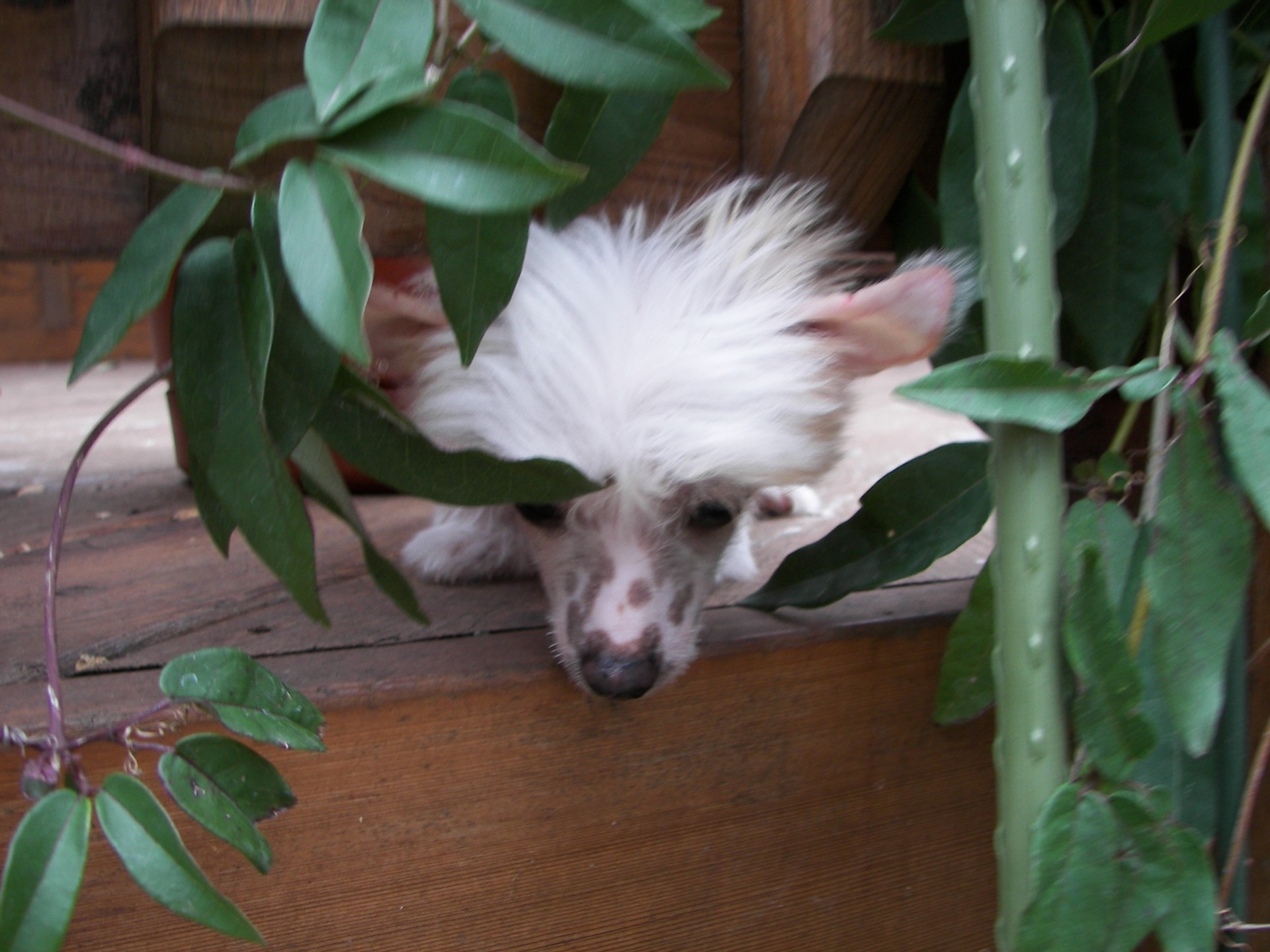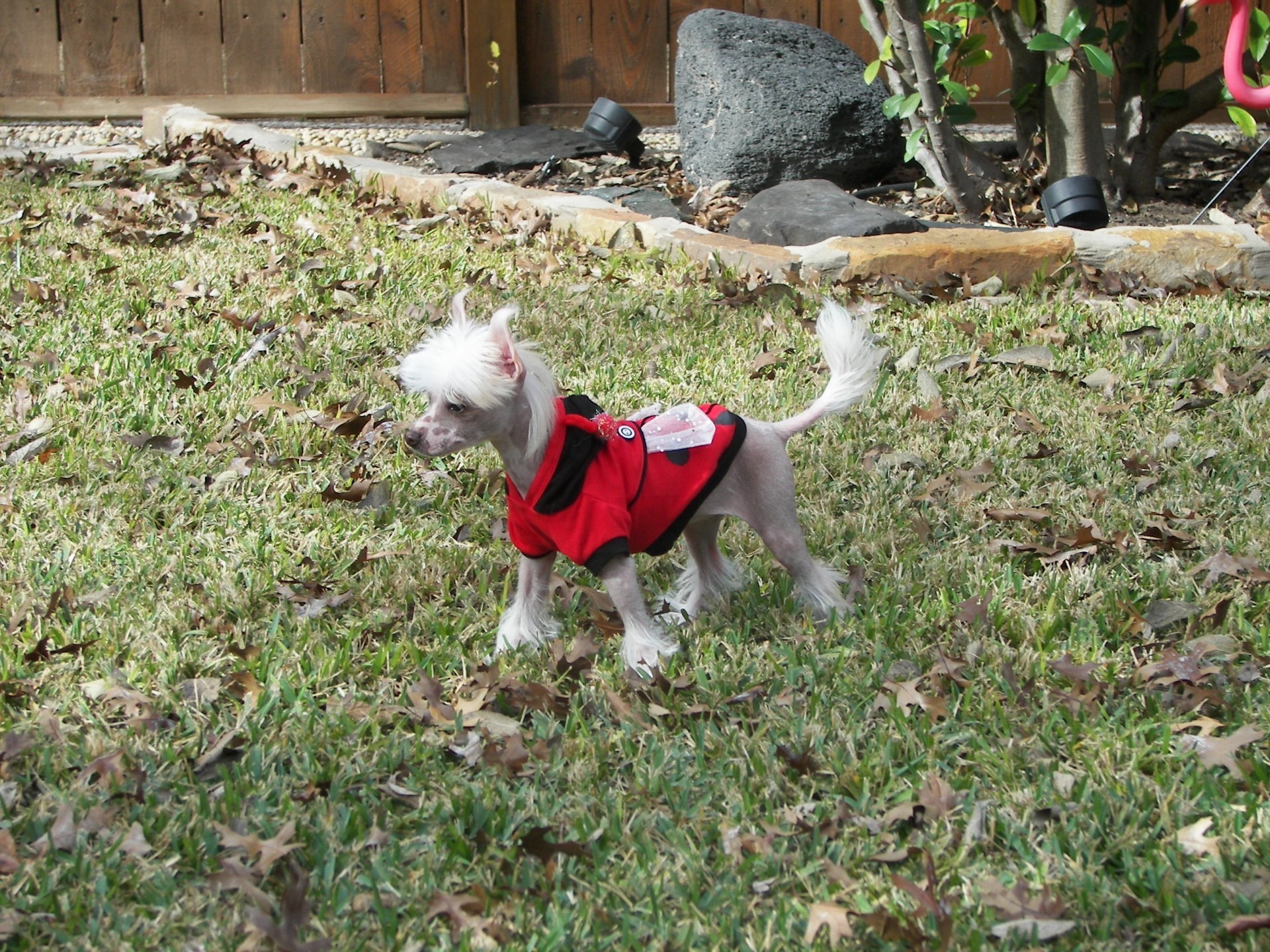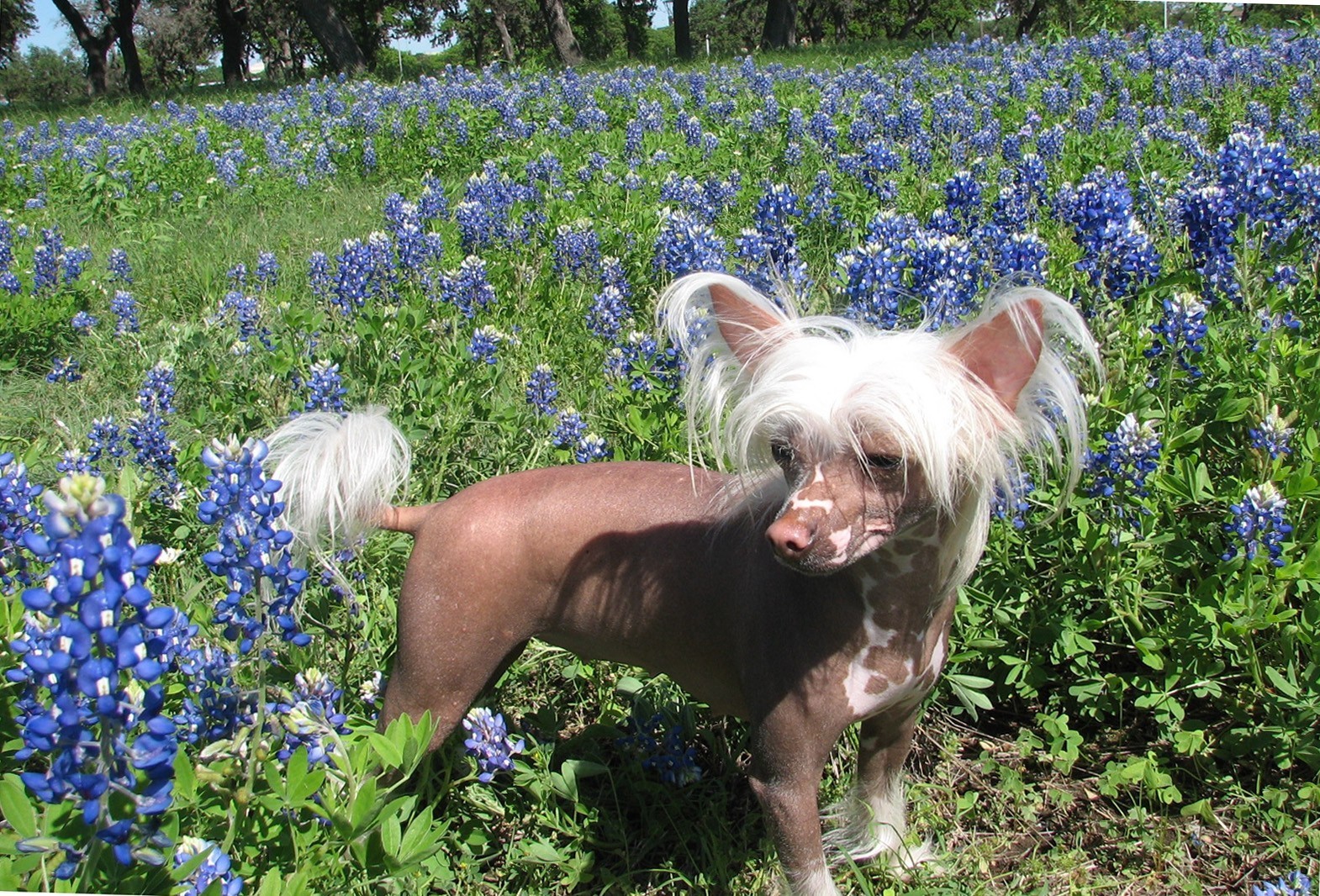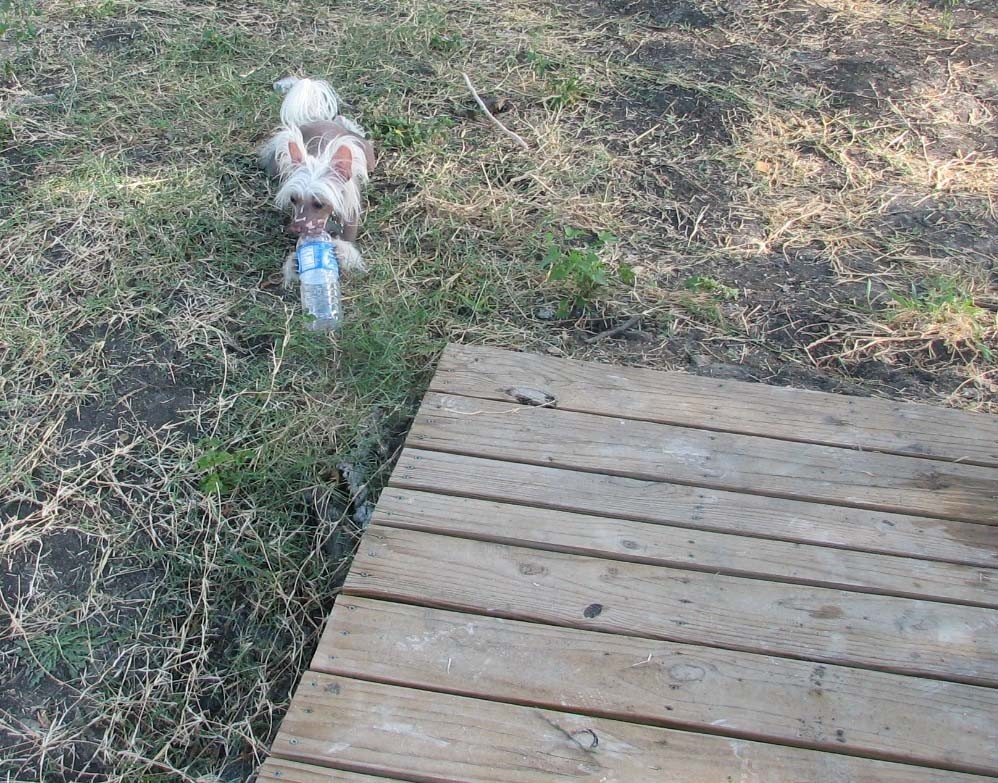 Bobbi Drew A Smile 10-5-2005 to 12-31-18
She was my first Crested and holds a special place in my heart. She has Rally titles, & CDX certificate. I never let her have puppies because she has sever food & seasonal allergies, but I would have had dozens of litters with her because she has the best personality, is an almost true hairless, and I adore her.
10 years old, un-groomed except face shaved.